---
Swollen free legs for that on- the- go daily trends

Swollen feet and legs is something that hinders us from living a comfortable life thus making it impossible for us to enjoy our daily activities. Frequent standing or sitting have a terrible effect on our nerves and blood circulation as well. 
Fortunately, these pains can be eliminated easily with the help of the Anti-swelling EMS Leg Massage StrePad. Designed to relieve leg and foot swelling as well as varicose veins and other pain problems.  This will help relax your muscles even more, relieve stress throughout your body, relieve muscle soreness and help you relax.
Do you know why we have varicose veins growing in our legs? These may be caused by extreme pressure on our veins from overworking ourselves. Know all about it!
Varicose veins are enlarged and twisted veins that are located underneath the skin's surface. There are a lot of reasons why varicose veins happen. This could be caused by hereditary factors but it could also be caused by too much pressure on veins by constantly walking with damaged veins or muscle construction that affect the veins near them.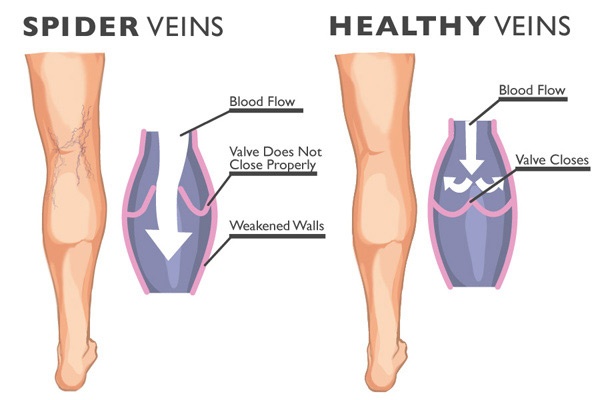 These are also caused by increased blood pressure in the veins. It's natural for all people to have this, but it doesn't mean it's not harmful to the body. Varicose veins or another type of it called spider veins affect blood flow by making it hard for blood cells to travel from tunnel to tunnel. 
Features:
Massager & Muscle Stimulator

 

- uses wireless low-frequency physiotherapy, helps to reduce swelling and look slim. The Yoga training tube strengthens the muscle of your body, making your shape charming and healthy.
Anti-Swelling Vibration

 

- helps rejuvenate nerve ending through the vibration it releases thus making swollen legs subside eventually. 
Removes Varicose Veins

 

- relaxes constricted veins minimizing blood clotting in the nerves
Adjustable Vibration Modes

 

- 15 levels of adjustable intensity and 6 vibration modes directly stimulate the acupuncture points, can quickly relieve soreness, slow down physical and mental fatigue, and improve sleeping. 25 minutes is a course of treatment, when time is due, it is automatically shut off.
Versatile Design

 

- this smart EMS leg circulation massager is meticulously designed for sports lovers, the elders, dancers, workers who sit/stand (especially wear high heels) for a long time, providing great relaxation and alleviating aching feet and legs.
Durable Material

 

- high quality material, non-abrasive and safe for all skin types.
Travel Friendly

 

- compact portable and rechargeable batteries making it suitable to store in your bags and bring anywhere.
Specification:
Product Inclusion:
1 x Anti-swelling EMS Leg Massaging Pad